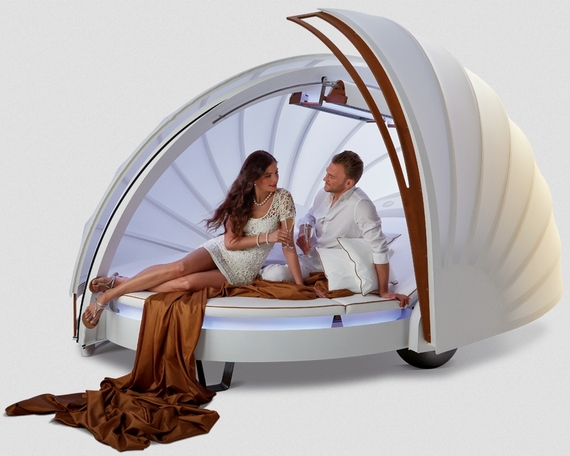 Your tranquility pod is awesome and all, but now that you're married, you find yourself looking for something you can bring the wife on when shutting yourself out from the rest of the world. As it turns out, that's not a problem with the CocoOne.
Described as a "first-class cocooning lounge," it's a dome-shaped pod that you can lock yourself and the lady in. Why? So you can hide away from the rest of the world. Or just take a quiet nap in a narrow space. Or get a little naughty if you so desire. Whatever your reason, this "luxury cocoon" is ready to serve at your disposal.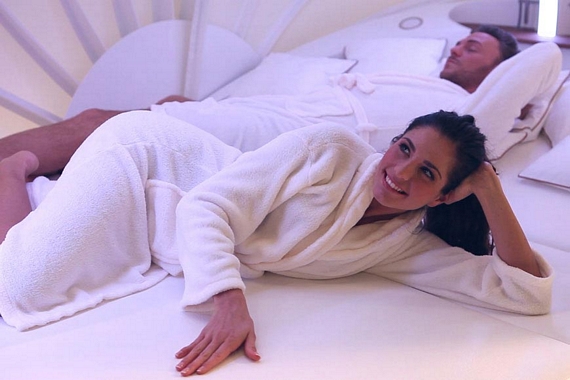 Rather than a place for meditating, the CocoOne is designed as a relaxation lounge for couples. While you can keep it indoors, it's really designed as a private lounge for outdoor use, so you can share a comfortable nesting spot with a loved one right next to the backyard pool. And you don't have to break your back carrying it there, either, as it comes with wheels for easy mobility. You can, of course, lock yourself in behind the soft fabric walls, although you can also swing the two independently-hinged doors open to enjoy a romantic night under the skies or to sunbathe in the afternoon (two-thirds of the lying space is exposed with the doors fully open).
When closed up, the fabric is designed to dampen most of the external noise. Like a heavy-duty tent, it's also rigged to protect occupants from the sun and rain, so you can relax inside regardless of the outside weather. It comes with atmospheric lighting, onboard heaters, and an iPad app for controlling all electronic functions (e.g. opening doors, switching on the lights).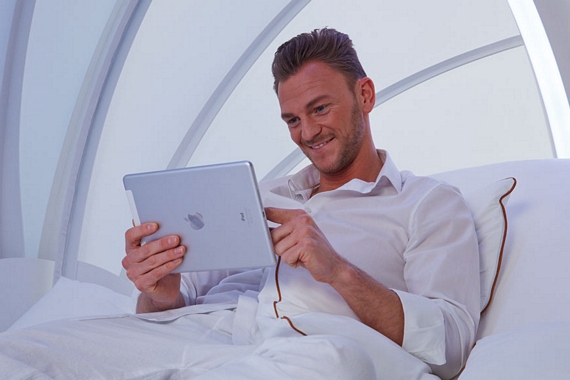 No pricing is listed, but you can request a quote for the CocoOne from the Delfin Wellness website.